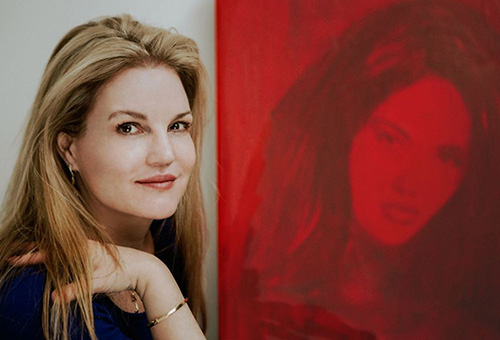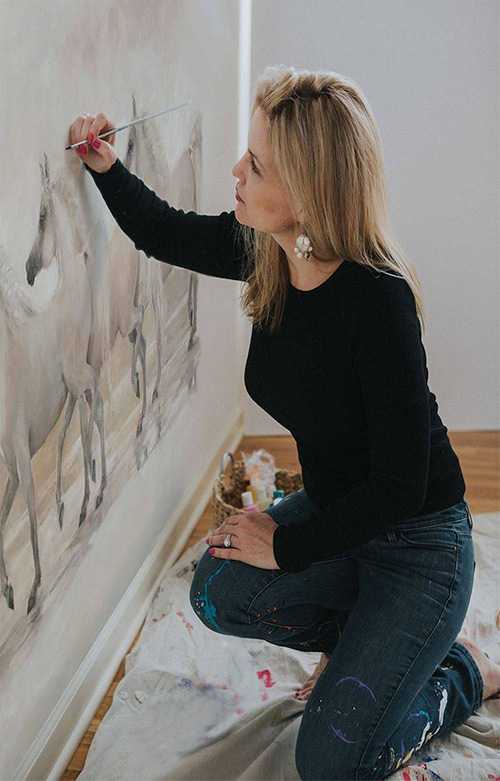 JulieAnn's paintings tap into the subtle energy beyond the five senses to capture life's mysterious and resilient nature. Her work explores dualism and the search for holism.
Her journey to becoming a painter has been circuitous as she initially followed her curiosity to master math and physics. Engineering school demands discipline, precision, and a consistently dynamic and engaged mind. JulieAnn heard multiple times that women lacked the intellectual capacity required for engineering. She excelled academically and eventually earned a Master of Science in Aerospace Engineering from the University of Colorado. At the time, less than 5% of engineers were women.
"Exploring the unknown, learning complex methods, and creating systems provide a foundation for my work as an engineer and artist. There is a relentless desire to expand my knowledge and explore new terrains." JulieAnn receives formal painting instruction from the New York Art Academy, NYC Art Students League, and private study with renowned artists.
JulieAnn paints in oil as she finds it more organic and flexible. "Oil painting applies the laws of fluid dynamics, and by applying color theory and understanding visual perception, I create realism. The more I paint, the more I want to see the strokes and let the paint express itself."
In 2015, she started to share her work publicly, receiving acclaim. Her artwork resides in over twenty states across America and on Apple Music. She continues leveraging threads from her engineering technology background, bringing a unique perspective to her paintings. JulieAnn splits her time living in Connecticut and Arizona with her husband and son.